We let you have 48 hours to digest the final day of the campaign, but now it's time to bring you our Team of the Season for the English top flight!
Our team is based on the best average FotMob player rating for each position in a basic 4-3-3 formation.
---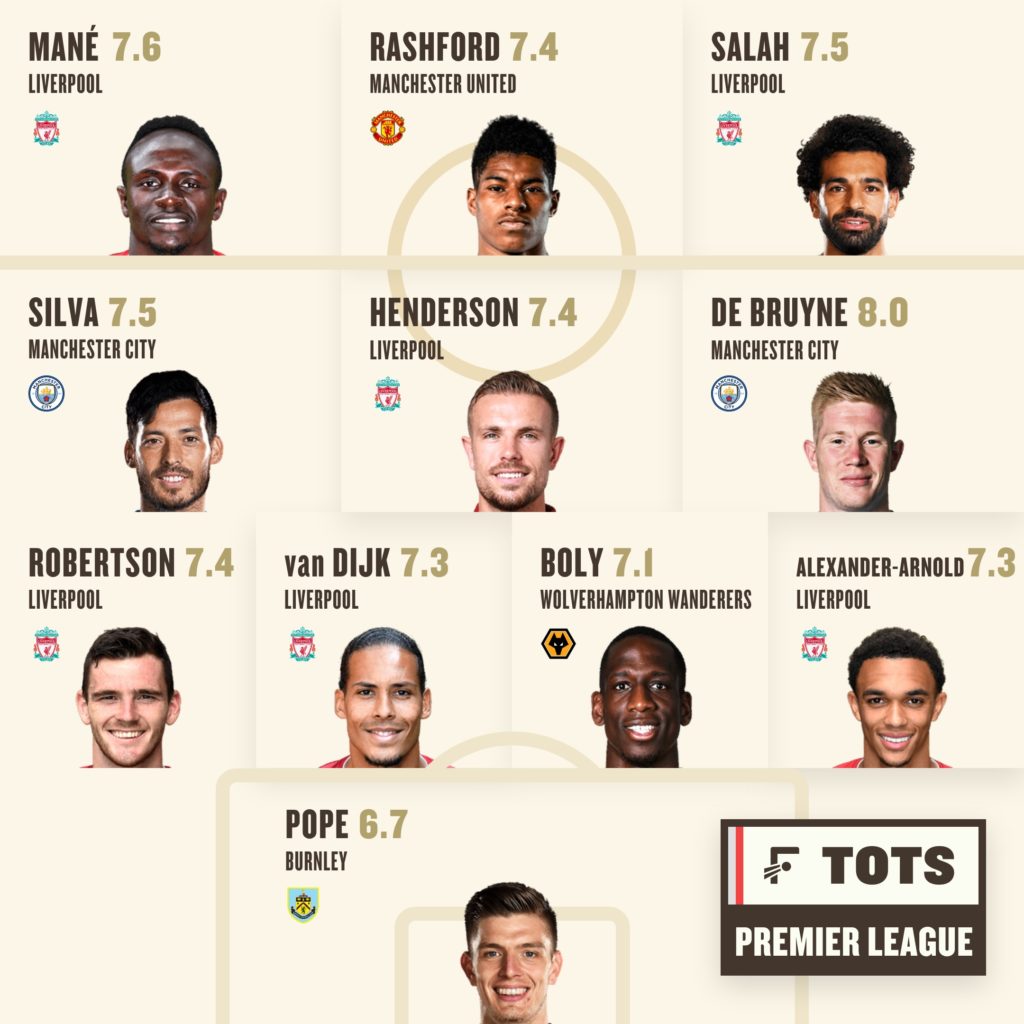 🏆 As you'd expect, the runaway champions provide the majority of the side with Liverpool captain Jordan Henderson joined by 5 of his teammates.
⭐️ It's Manchester City's Kevin De Bruyne though, who boasted our highest average rating of the season. His record-equalling achievement of 20 assists, not to mention the 13 goals he scored himself set him apart from his peers, earning him an overall rating of 7.97 which for the sake of the graphic here, we've rounded up to 8.0.
⚽️ In the forward line, we've included Marcus Rashford in a central role – his rating of 7.44 making him our 3rd best striker and therefore the player we decided to move in from his more common position on the left – leaving Sadio Mané and Mo Salah in their regular spots.
🤳 Please remember – if you want to take a more detailed look at all of the stats we have for the Premier League season, head for the league profile in your app – or click here.
---
---
For more of this kind of thing, make sure you give us a follow on Twitter, Facebook and Instagram.