With the EPL finally set to return to the app in under 24 hours time, we thought we'd recap where each club stands and what we've got to look forward to during the hectic finale to the season. #ProjectRestart is well and truly upon us and there are 92 games to be played before the end of July!
And all 92 will have all the coverage you'd expect from your favourite live scores app.
---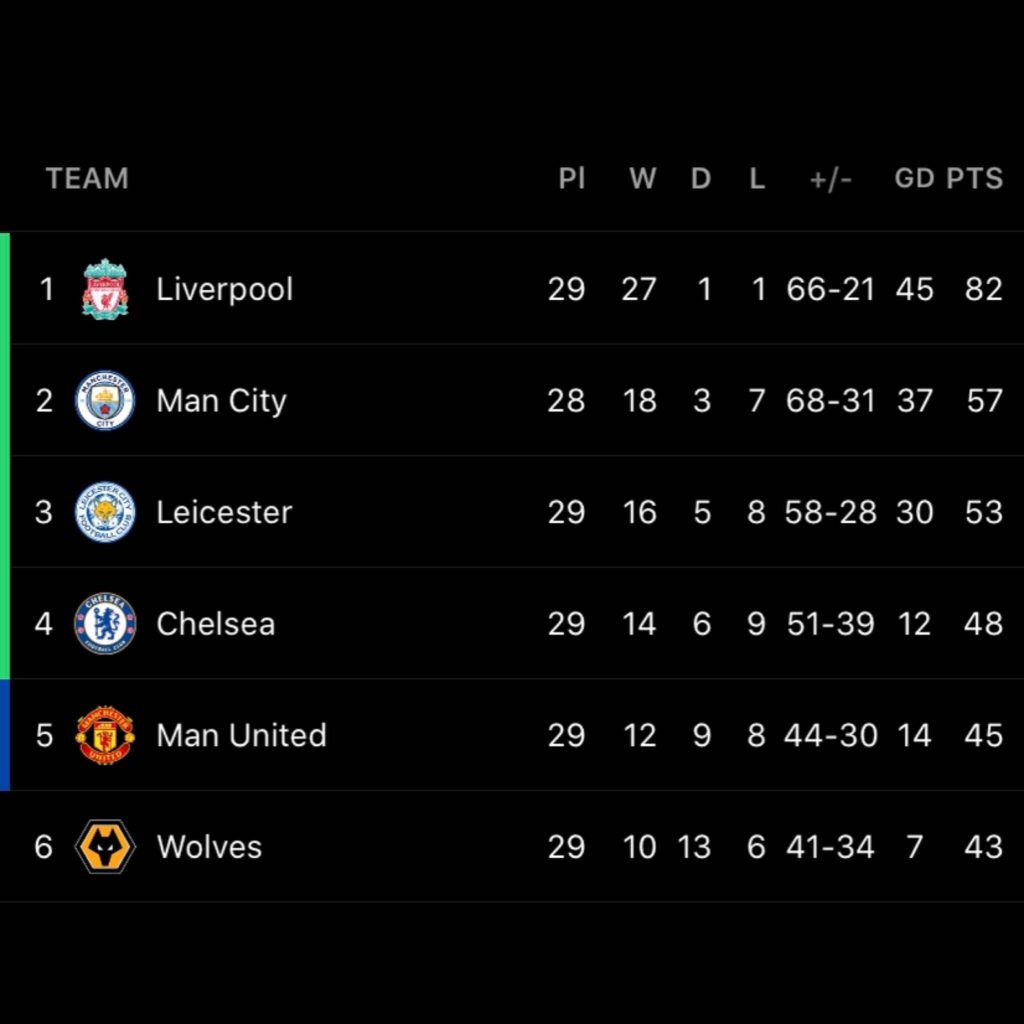 Recap: It's been almost the perfect season for Jürgen Klopp's side, but hey – who apart from Watford fans will remember that one blot on the copy book if Liverpool go on to win the remainder of their games… something that looks a distinct possibility! On a seemingly endless pursuit of all-time records for points, wins, goals and every other stat worth mentioning – Liverpool will guarantee a first title in 30 years with just 2 more victories.
Best Performer on FotMob: With 9 squad players averaging a rating over 7 out of 10, Liverpool's dominance in the league sees their players well represented in a lot of our stats. Sadio Mané is performing best of all, with an average score of ⭐️7.65.
Key Fixture: They may have already won the title by then, but either way – the clash against Manchester City on 2 July should be a perfect showcase for the EPL 2019/20 season.
Main Objective: After over 100 days without a game, to get the title won as quickly as possible. If that's at the home of arch-rivals Everton on Sunday, well that might just be even sweeter.
---
Recap: 25 points down on Liverpool and having lost more games than in the last two seasons combined, it's not been a stella title defence from City – but typically, any side managed by Pep Guardiola is capable of pulling off the exceptional and a treble of the Carabao Cup, FA Cup and Champions League remains on the cards.
Best Performer on FotMob: Kevin De Bruyne isn't just the best rated player at City, he's the best rated player anywhere in the Premier League according to our stats! His league-leading 16 assists and 8 goals have contributed to his overall rating of ⭐️7.93.
Key Fixture: We've already mentioned the game against Liverpool that could see them left fighting for dignity against the newly crowned champions, so let's focus instead on tomorrow's home game against Arsenal!
Main Objective: To win every competition they still can. And if it comes to it, delay Liverpool's coronation when they meet them in 3 weeks time.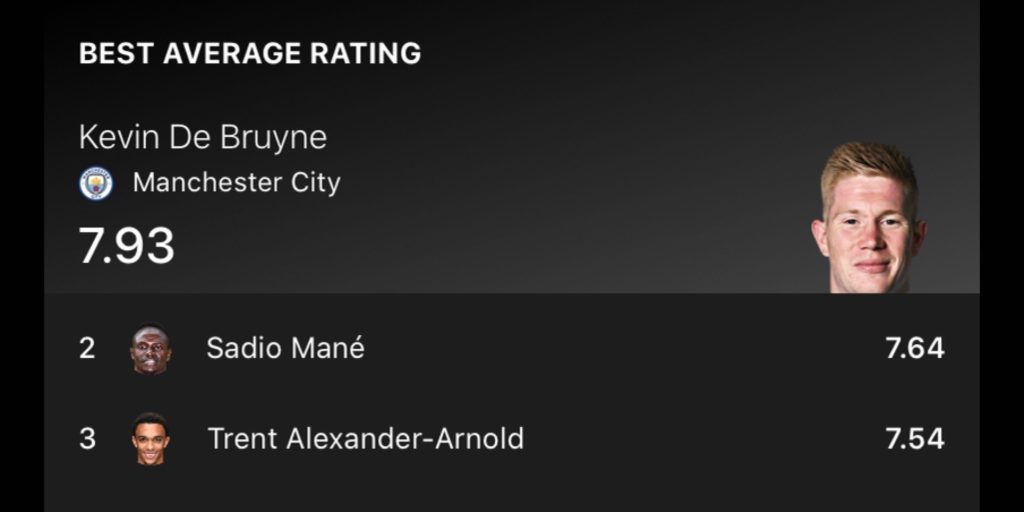 ---
Recap: Having enjoyed a campaign where they've clearly been the best of the rest, Leicester will be looking to wrap that up by securing Champions League qualification with a minimum of fuss. They may also be comfortable enough to take a tilt at the FA Cup.
Best Performer on FotMob: One of England's most exciting talents, James Maddison has been involved in a lot of Leicester's best work this season, earning himself a rating of ⭐️7.38.
Key Fixture: That Champions League spot could go down to the wire, which would make the final day meeting with Manchester United all the more important.
Main Objective: Secure just their second appearance in Europe's main event and help Jamie Vardy win the Golden Boot. He has 19 league goals this season and his next will be his 100th in the Premier league.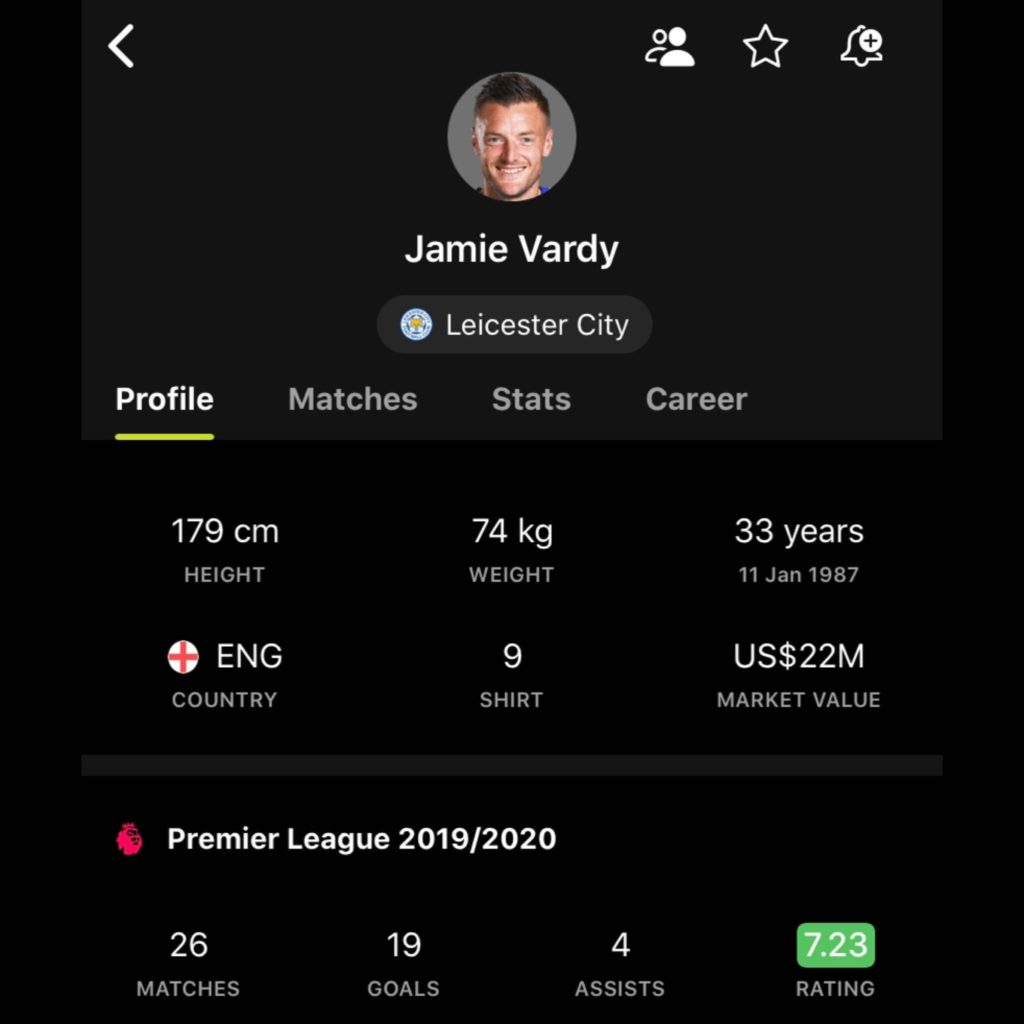 ---
Recap: Frank Lampard's first season in charge has been extremely positive – on course for a top four finish and still involved in the FA Cup and Champions League, albeit 3-0 down in their tie against German Champions Bayern.
Best Performer on FotMob: Lampard's focus on young players has been widely reported this season, but it's old timer Willian leading the way in the stats! The 31-year-old is averaging a score of ⭐️ 7.29 per game.
Key Fixture: One concern has been Chelsea's recent away form – so rectifying that with a win at Villa this coming Sunday should start their run-in with a bang.
Main Objective: Chelsea may need to be pragmatic and concentrate on finishing the Premier League as strongly as possible, ignoring any dreams of a crazy comeback against what will be a well rested Bayern Munich side, whenever the Champions League resumes.
---
Recap: Ole Gunnar Solskjær appears to have steadied a ship that was looking frustratingly inconsistent at the start of the season, and when we went in to lock-down – they were the league's form side, unbeaten in 11 straight league and cup games. Champions League qualification is well within their grasp.
Best Performer on FotMob: Man of the moment if you follow political news in England, let alone the sports pages – Marcus Rashford, now recovered from injury has been United's best rated player, scoring at ⭐️7.43.
Key Fixture: With perhaps one of the easier run-ins of the major players, United could do with ensuring none of their early season inconsistency returns, so their first home game against Sheffield United might be key.
Main Objective: Champions League qualification and some sort of national recognition for the amazing work carried out by the selfless Marcus Rashford during the UK's pandemic lockdown.
---
Recap: By the time Wolves complete their fixtures on 26 July, their 2019/20 season will have spanned a full calendar year! And they'll still have the Europa League to play. That's an epic season by anyone's standards but such is the price of success and they could easily go one better by finishing in the Premier League top 6.
Best Performer on FotMob: Adama Traoré has been at the heart of much of Wolves' best football this season – with 4 player of the match awards contributing to his overall average rating of ⭐️7.34.
Key Fixture: Their last Premier League game, at Chelsea on 26 July will be a pivotal date for the club. Wolves could have secured their best finish in the Premier League era and be primed to continue their European odessey with the 2nd leg of their Europa League R32 game against Olympiacos.
Main Objective: Carry on going further than they've done in the last few decades!
---
Recap: Yep – Sheffield United are 7th in the Premier League! Their return to the top flight must have their fans in dreamland (our English member of staff remembers his side beating them in the League One play-offs not so long ago!). With away form that has seen them lose only to Liverpool and City they're serious contenders for Europe.
Best Performer on FotMob: John Fleck, the midfielder who has been with them on their rise through the leagues has enjoyed a fairytale first season at this level. 5 goals sees them as the Blades' joint top scorer and he's bringing home an average of ⭐️7.03 every game.
Key Fixture: Amazingly, if they win their game in hand against Villa (a crucial game for both sides) when the EPL returns tomorrow, they'll move above Manchester United into 5th and be just 2 points off a Champions League spot.
Main Objective: Anything they go on to achieve now has got to be seen a massive overachievement but fans will be thirsting for a first taste of European football since the Anglo-Italian Cup in 1994.
---
Recap: After Mauricio Pochettino's era at the club came to an end in November, José Mourinho's return to the Premier League was highly anticipated. As it happens, it's taken some time for the real Spurs to show themselves but their season could still go either way. Qualify for Europe or languish in mid-table, or worse.
Best Performer on FotMob: Heung-min Son has been back in the Korea Republic completing his military service during the lockdown on English football – proving there's not much he can't turn his hand to. He currently has an average of ⭐️7.16 for the season.
Key Fixture: For Mourinho, and maybe a lot of outside observers the game on Friday night against his former employers, Manchester United will be crucial.
Main Objective: There's always the pressure to finish above Arsenal but Spurs fans will be hoping the side gels for Mourinho and they mark the end of the season with qualification for Europe.
---
Recap: Despite still finding themselves as close to the bottom 3 as the top 3 points-wise, there's renewed optimism around Arsenal since the arrival of Mikel Arteta as manager in December. There's still the chance to win the FA Cup and with an unlikely late charge, they could secure Champions League qualification.
Best Performer on FotMob: Somehow, the supposed flop signing of the season, Nicolas Pépé heads up our best rated Arsenal players – averaging ⭐️7.07. He's ahead of Pierre-Emerick Aubameyang by 0.7!
Key Fixture: Fans will be looking forward to the North London Derby at Spurs, due on 11th July.
Main Objective: Besides the usual aim of finishing above Spurs, Arsenal will be looking to secure that outside bid to qualify for next season's Champions League.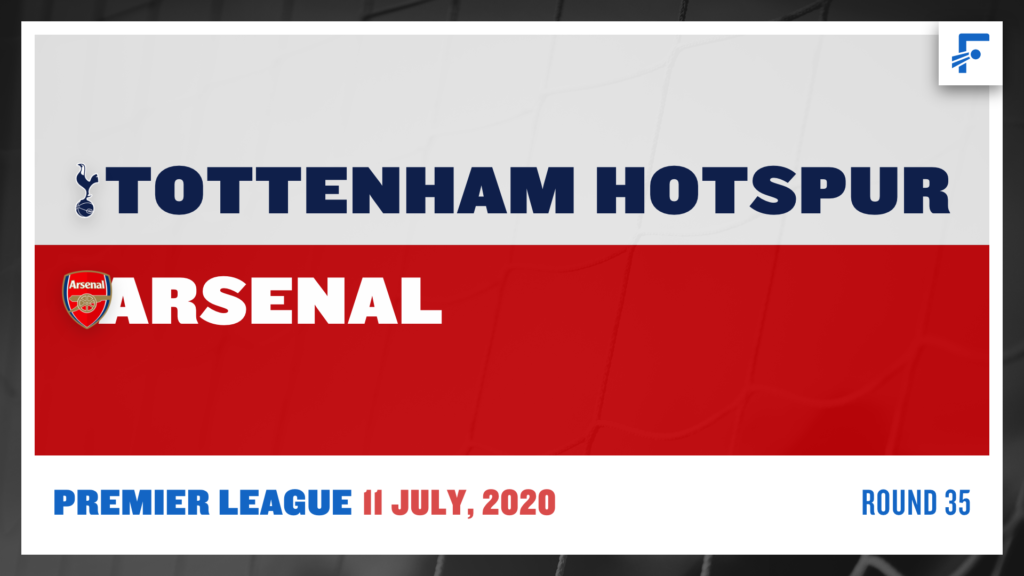 ---
Recap: Since Christmas, the Clarets have quietly averted a crisis and going into the break they were unbeaten in seven. That run saw them rise steadily up the table and puts them in good stead to obtain their highest finish in the Premier League era.
Best Performer on FotMob: Ashley Westwood has personified that sense of going under the radar, putting in a string of strong performances to earn a rating of ⭐️6.89.
Key Fixture: Burnley should be looking upwards, so possibly the more winnable games against sides above them in the table should be their target – for instance, the home fixture against Sheffield United at the start of July.
Main Objective: Keep the unbeaten record going and ultimately match, or even better their finish in the 2017/18 season that saw them qualify for the Europa League.
---
Recap: To the relief of a fanbase used to their fare share of drama, Roy Hodgson's men have averted earlier fears of a relegation battle and their record of 10 wins, 9 draws and 10 defeats sees them with almost the perfect record for mid-table obscurity! Their last 3 games all resulted in victories, meaning they were on they best streak since 2018 as we went into lockdown.
Best Performer on FotMob: Before he spent his time taking down some of England's biggest racist agitators on social media, Patrick van Aanholt was already having an impressive season – notching up an average rating of ⭐️6.80 including 3 player of the match awards.
Key Fixture: With 7 of their last 9 opponents above them in the table, Palace might need a morale boosting win against Bournemouth this Saturday to start them off.
Main Objective: Having already taken points off the likes of Manchester United and City this season, Palace could look at bruising a few more egos during the run-in.
---
Recap: After the deflation of Marco Silva's tenure as manager was ended back in December, the expected bounce from appointing a manager with the calibre of Carlo Ancelotti perhaps hasn't come through to the extent that Everton fans will have wanted. But it there's a coach who can sort the wheat from the chaff, it's the 3-time Champions League winner.
Best Performer on FotMob: Brazilian forward Richarlison hasn't scored as many goals as homegrown striker come good, Dominic Calvert-Lewin but he is outscoring him in the app – with a rating of ⭐️7.04 to 6.81.
Key Fixture: There can only be one, and it's their first game – the Merseyside Derby on Sunday.
Main Objective: To delay the inevitable by picking up their first derby victory in a decade. Particularly crucial should Arsenal beat City and set Liverpool up for a possible title win at Goodison Park.
---
Recap: The story of Newcastle's season has come mainly away from the pitch as the possible sale of the club to new Saudi owners has both inspired a fanbase dreaming of future success and upset the Premier League powers that be. On the pitch, a recent (well, pre-lockdown) upturn in form has seen Steve Bruce safely navigate the club away from any relegation fears.
Best Performer on FotMob: The Magpies most consistent player this season, and on his day – capable of providing flashes of genius is midfielder Jonjo Shelvey. He's averaging ⭐️7.24 for 2019/20.
Key Fixture: Newcastle haven't scored twice in a home game all season, so changing that in one of the two upcoming matches they play at St. James Park would reward the fans! They face Sheffield United at the weekend, and then Aston Villa in midweek.
Main Objective: To get a final decision on the takeover and let the fans enjoy a transfer window of speculation about buying up some of the world's best footballing talent!
---
Recap: The club's form since the infamous 9-0 defeat at home to Leicester back in October has been unrecognisable, particularly away from home where they have excelled at beating the sides around them – often the key to staying in the Premier League. The Saints will re-start 7 points clear of the relegation zone.
Best Performer on FotMob: Dead-ball specialist James Ward-Prowse has proved there is a lot more to his game this season and he stands out with an average rating of ⭐️7.03.
Key Fixture: They'll be safe with a few more points on the board, but a win against Brighton on 15 July would put a psychological barrier between them and any lingering fears of relegation.
Main Objective: The club gave coach, Ralph Hasenhüttl a new four year contract earlier this month so once safety is guaranteed the club can really look forward to next season.
---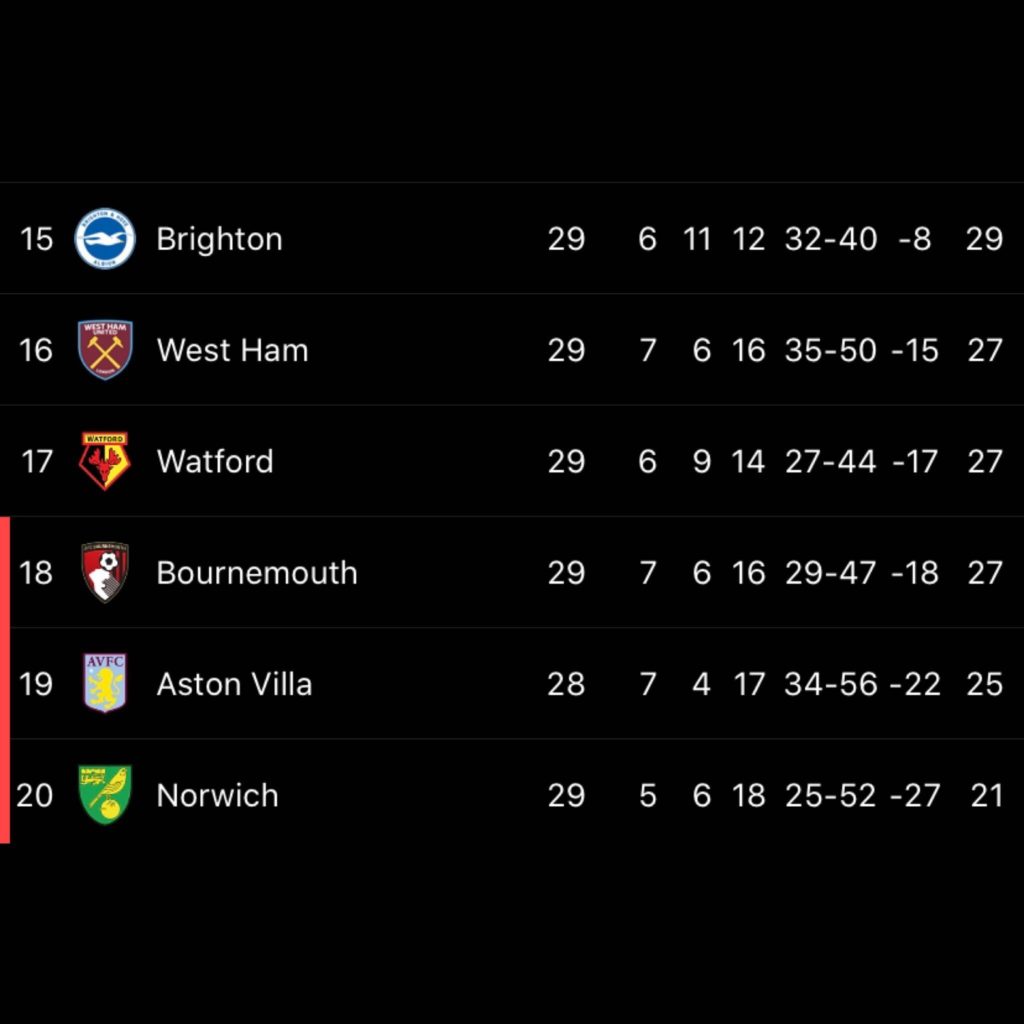 Recap: Although they top the current bottom six, Brighton will feel their position in the Premier League is precarious – perhaps why they've been one of the most vocal critics of the rush back to football. Without a win in 2020, this is crunch-time for the Seagulls.
Best Performer on FotMob: Davy Pröpper has been pulling the strings in midfield and in a side low on big star names, the Dutchman is averaging a rating of ⭐️6.96.
Key Fixture: At the turn of the month, Brighton face a run of games against Manchester City, Norwich City and Liverpool – and they'll feel that game against the bottom side is a must-win.
Main Objective: Pick up as many points early on to relieve the pressure and ensure they beat the teams below them.
---
Recap: Level with the two sides directly below them in the table, these are troubling time for David Moyes in his second stint at West Ham. Having won just once in 9 games prior to the break, they should at least have had the chance to re-group ahead of a what will be a massive run-in.
Best Performer on FotMob: Brazilian wideman, Felipe Anderson may frustrate on occasion, but when he's been on form this season – as his club leading average of ⭐️7.06 shows, he is crucial to the side.
Key Fixture: The Hammers need to start strong, and what better way to do that than to aim high against London rivals, Spurs and Chelsea – who they meet back-to-back after this week's game against Wolves.
Main Objective: A repeat of Moyes' successful escape from relegation during his first spell in 2017/18 is the least the fans will be demanding.
---
Recap: Being the only side to beat Liverpool all season (to date) will count for nothing if the Hornets can't pull themselves away from the relegation zone. Nigel Pearson took over at the club in November but they remain level on points with Bournemouth, the side below the dreaded red line.
Best Performer on FotMob: Watford's midfield pairing of Abdoulaye Doucouré and Etienne Capoue have matched each other's performances this season, with them both averaging ⭐️6.78 a game!
Key Fixture: Watford face City and Arsenal in their last two games so may need to secure their Premier League status in the second to last away fixture at West Ham United on 15 July.
Main Objective: Goalscoring has been the main problem this season but with Troy Deeney and Ismaïla Sarr both now fit, they'll be hoping that goals from them will see them safe.
---
Recap: From the dizzy heights of September when the Cherries went 3rd to now sitting 3rd bottom and in a relegation dogfight, it's been a tough season. But, with the lengthy lay-off allowing a host of long-term absentees to recover from injury things could be looking up.
Best Performer on FotMob: Diego Rico may be a surprise name but the full-back has been rating solidly at an average of ⭐️6.82.
Key Fixture: The run-in has not been kind, with games against 4 of the top 6 – meaning there could be a lot to play for against Southampton in their final home game on 18 July.
Main Objective: Extending their 5 season stay in the Premier League has to be the only goal.
---
Recap: It's been a tough return to the top flight for Dean Smith's Villa side and away from their unexpected and ultimately unsuccessful run to the Carabao Cup Final, their league form has been a little bleak.
Best Performer on FotMob: Jack Grealish has proved himself this season – at least in terms of his on-pitch achievements. His rating of ⭐️7.44 and the fact that he leads the way in terms of goals and assists at the club really sets him out as a leader.
Key Fixture: Another side set to endure a tough run-in, tomorrow's first game against Sheffield United could set the tone. It's their game-in-hand and with only 2 points separating them from safety – they could move as high as 16th with a win.
Main Objective: Survival is paramount to the ambitions and financial security of the club.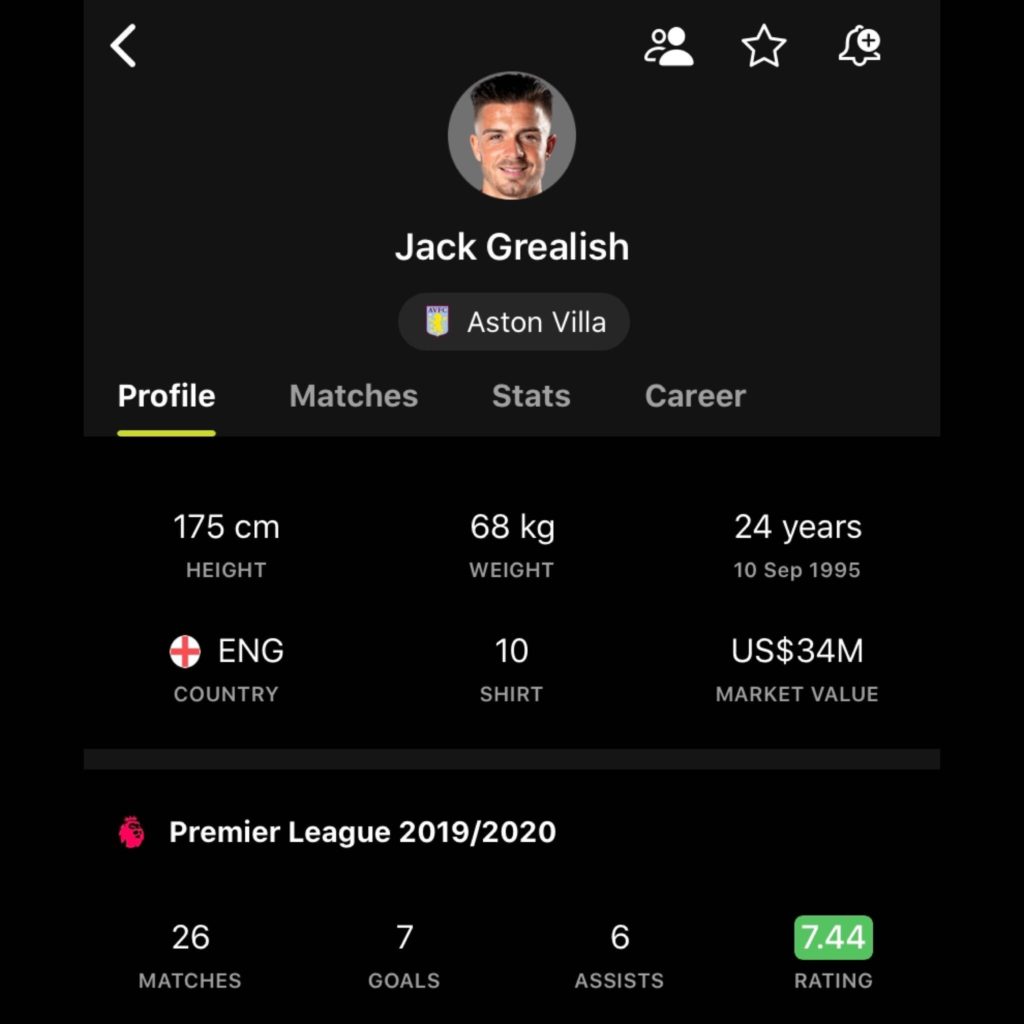 ---
Recap: It's been a chastising campaign for the side who were promoted as Champions from the EFL at the end of 2018/19. They re-start 6 points from safety so could still escape an instant relegation, but it will need everything they can muster – particularly at home.
Best Performer on FotMob: Emiliano Buendía was a relative unknown at the start of the season but 7 assists and a string of impressive performances have marked out the Argentine for a great future in English football. He's averaging ⭐️6.97 according to our stats.
Key Fixture: The Canaries' destiny is at least, in their own hands as they are due to play 3 of the current bottom 6. A win against Brighton in the first of those games would give them hope.
Main Objective: To save themselves and provide one of the most unlikely survival stories the Premier League has seen.
---
---
For more of this kind of thing, make sure you give us a follow on Twitter, Facebook and Instagram.