Time for your weekly insight into what's going on in football over the weekend, direct from us here at the FotMob office. Key fixtures, derby games and the more obscure, you'll find it all here.
💔 Valentine's Day? More like Football Day.
It may be a day for romance in many parts of the world today, but nobody told the powers that when they were organising the fixtures. There's a lot on today.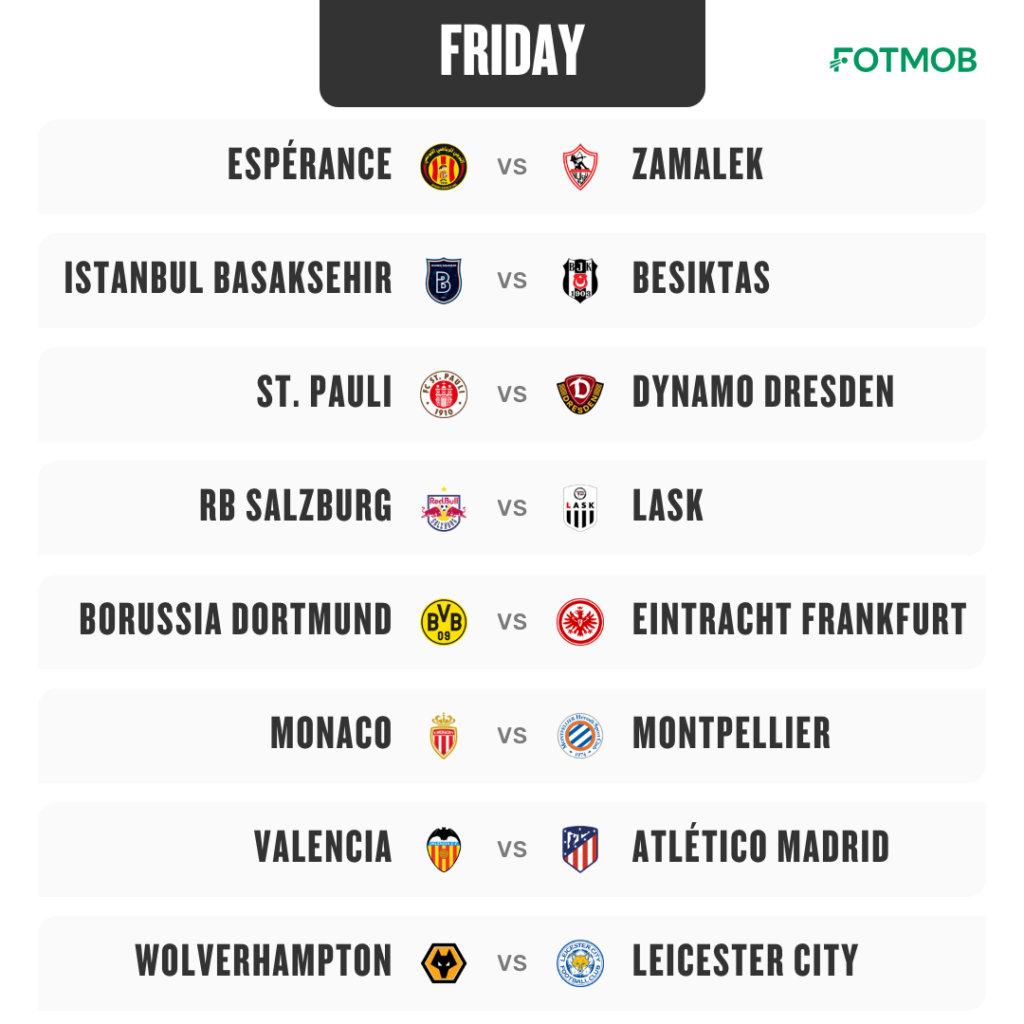 🏆 The CAF SuperCup sees the winners of last season's African Champions League and Confederations Cup meet in the now customary venue for these kind of showcase matches – Qatar.
The Zamalak fans were pretty excitable on Tuesday. Goodness knows what state they're in now it's actually match day!
🇦🇹 In Austria, the other Bundesliga finally re-starts with a clash between the top two – RB Salzburg vs. LASK. Just two points separates the sides with third place, Rapid a further 10 points back. So for all intents and purposes, this is the title decider!
Salzburg have won 10 out of the last 13 titles, with the last 6 coming on the bounce so this could be a real chance for LASK to break that stranglehold.
🏴󠁧󠁢󠁥󠁮󠁧󠁿 And you probably think we're playing it down but there's actually a Premier League match on today with Wolves taking on Leicester City in the midst of this winter break madness!
Did you know… Wolves have won both of their previous Premier League home games against Leicester, by a 4-3 scoreline each time.
And of course, there are matches in La Liga, Ligue 1 and the Bundesliga this evening. We may be a little too invested in the game between Dortmund and Eintracht Frankfurt.
🔥 Saturday
🏴󠁧󠁢󠁥󠁮󠁧󠁿 Liverpool return to action today after their enforced break, made all the more political by Jürgen Klopp's insistence that the first team didn't feature in that FA Cup replay against Shrewsbury Town.
They go into today's game at Norwich City knowing that just 6 more wins will guarantee them their first league title in the Premier League era. And look away now Norwich fans, but Liverpool have scored 4 or more against their opponents in 5 of their last 7 meetings.
If Liverpool lose their unbeaten record in this one, it will be a real upset.
🇩🇪 With just 6 points splitting the top 5 in the Bundesliga, Saturday's games will prove interesting. And the league table might get even more congested with current leaders, Bayern not playing until tomorrow.
Dortmund's result on Friday could see them go second but should Leipzig win against Bremen, they'll go one better and return to the top of the table. Gladbach, in 4th and Bayer Leverkusen, in 5th both have away games where they'll be expecting to pick up points.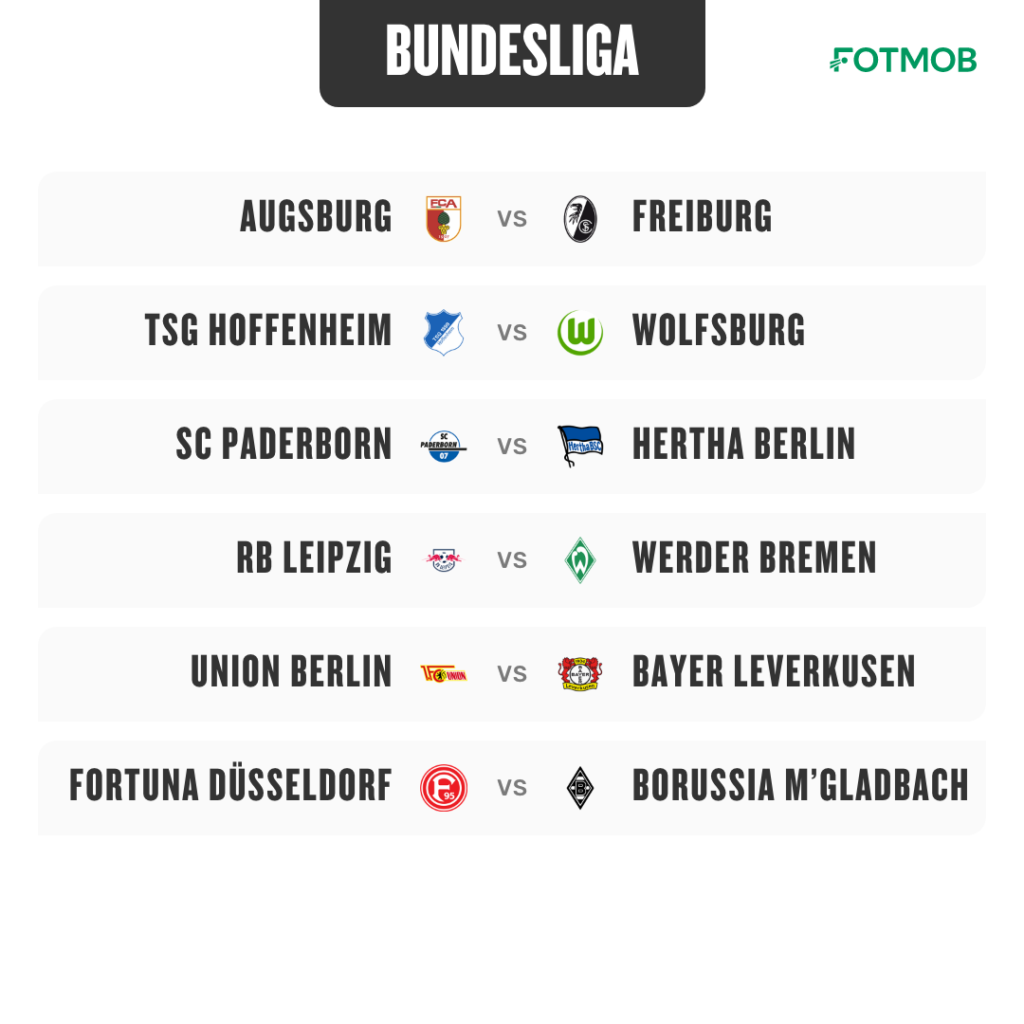 🇪🇸 In La Liga, Barcelona have a rare afternoon kick-off as they welcome Getafe to Camp Nou looking to keep the pressure on Real Madrid in their own title battle. Getafe are, for many the surprise package in the league this season and they go into this game sitting in third, albeit 7 points behind Barça.
Did you know… Barcelona have won 21 of their last 23 La Liga home games, failing to score in only one of them… Which happened to be the one where the entire FotMob staff attended against Real Madrid in December 2019! 🙄
🇮🇪 The League of Ireland, Premier Division kicks off it's 2020 season this weekend, and it looks like it might start with a bang as it's two biggest rivals meet today.
Bohemians vs. Shamrock Rovers is a derby that's been going for over 100 years and divides the city of Dublin north to south. Keep an eye on our twitter feed because we'll be sharing videos from the stands for this one!
🇸🇪🆚🇳🇴 Lastly, our local team SK Brann continue their pre-season preparations with a real test away at the home of Swedish champions, Djurgården. Sadly, we're not going, but we'll be there in spirit.
🛌 Sunday
Today is a day for some of the league leaders around Europe's top leagues to reassert themselves having watched those around them compete earlier in the weekend.
🇩🇪 In Germany, Bayern München travel to FC Köln hoping that the hosts, and their legendary goal mascots are already in party mood ahead of the carnival season that has made the city famous, due to start next week.
🇪🇸 Real Madrid will go into their game against Celta Vigo knowing what they need to do to maintain their lead at the top of La Liga against a side struggling for form this season. The Galicians sit just two points above the relegation places going into the weekend.
🇮🇹 Traditionally the busiest day for football in Italy, Sunday is no exception with 6 Serie A games lined up.
With not a lot to choose between the top three, the game between Inter – top only on goal difference (in a league where ultimately, head-to-head records take precedence) and 3rd place, Lazio – the top scorers in the league will be massive. 🔥
Elsewhere, Juventus have a home game against relegation-threatened Brescia. Remember too, that Cristiano Ronaldo could equal the all-time Serie A record by scoring in his 11th straight league game.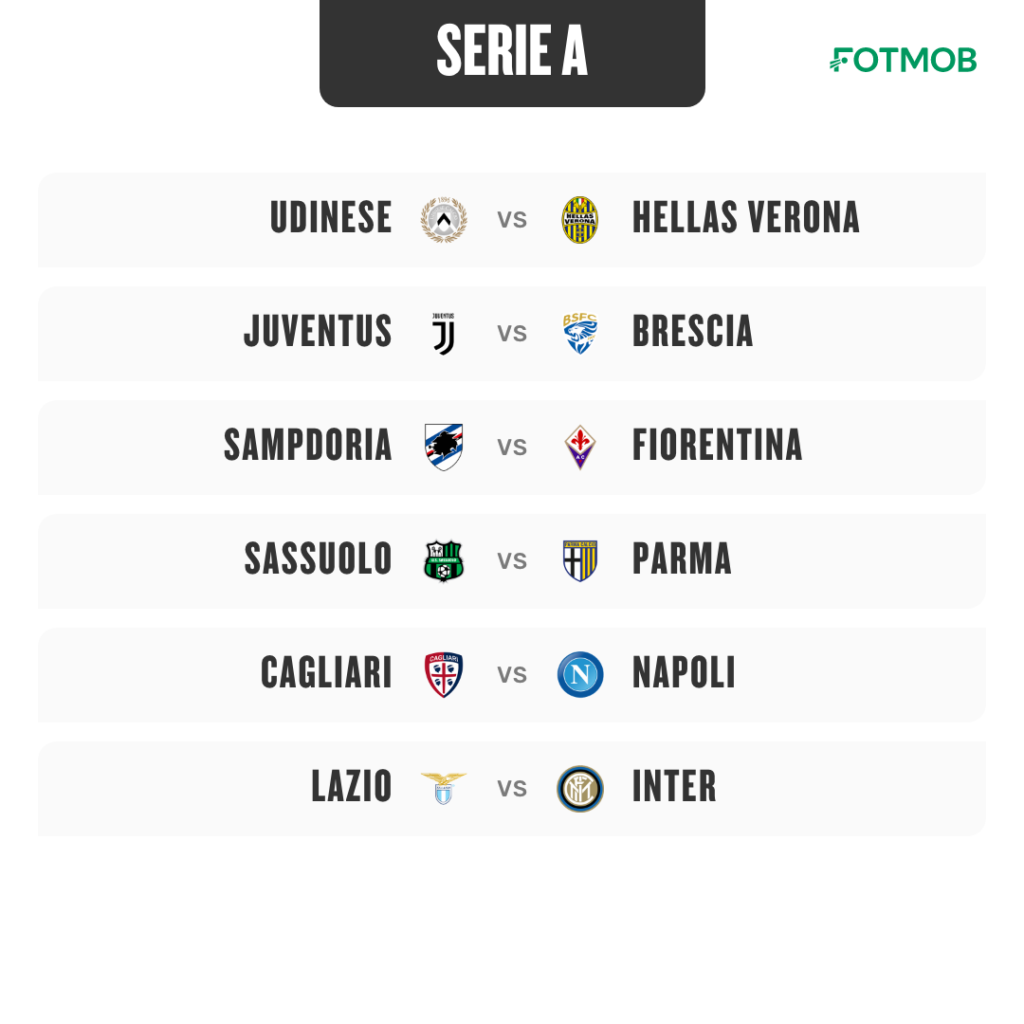 🏴󠁧󠁢󠁥󠁮󠁧󠁿 Today, it's the turn of 4 more sides to return to action in the Premier League – Spurs travel to Aston Villa in the early kick-off before Arsenal play Newcastle United in the late game.
🇷🇴 There's also a special game in Romania, as the country's Eternal Derby takes place between Dinamo And Steaua București. Not that we should call them that, after the bitter dispute between the current and previous owners of the club, the Romanian Army meant the club lost it's name and colours… but kept their history and honours. Steaua are now officially known as FCSB.
🇧🇷 Lastly, the Supercopa do Brasil will take place in Brasília, with this being just the 3rd time the country has held what elsewhere, is seen as the big season opener.
League champions Flamengo face Copo do Brasil winners, Athletico-PR for the relatively new honour. Both sides are of course deep in to the ongoing state championships, more traditional for this time of year – Athletico's form looks a little patchy in theirs, whilst this week, Flamengo reached the 1st stage final in their part of the country.
If you want to follow any of the games mentioned above, click on the relevant link and tap the bell icon to receive all the key match updates.
Or join us on Twitter, Facebook and Instagram to discuss all the important football going on this weekend!